Cosmetics for clean lenses
Reasons behind the choices Cosina makes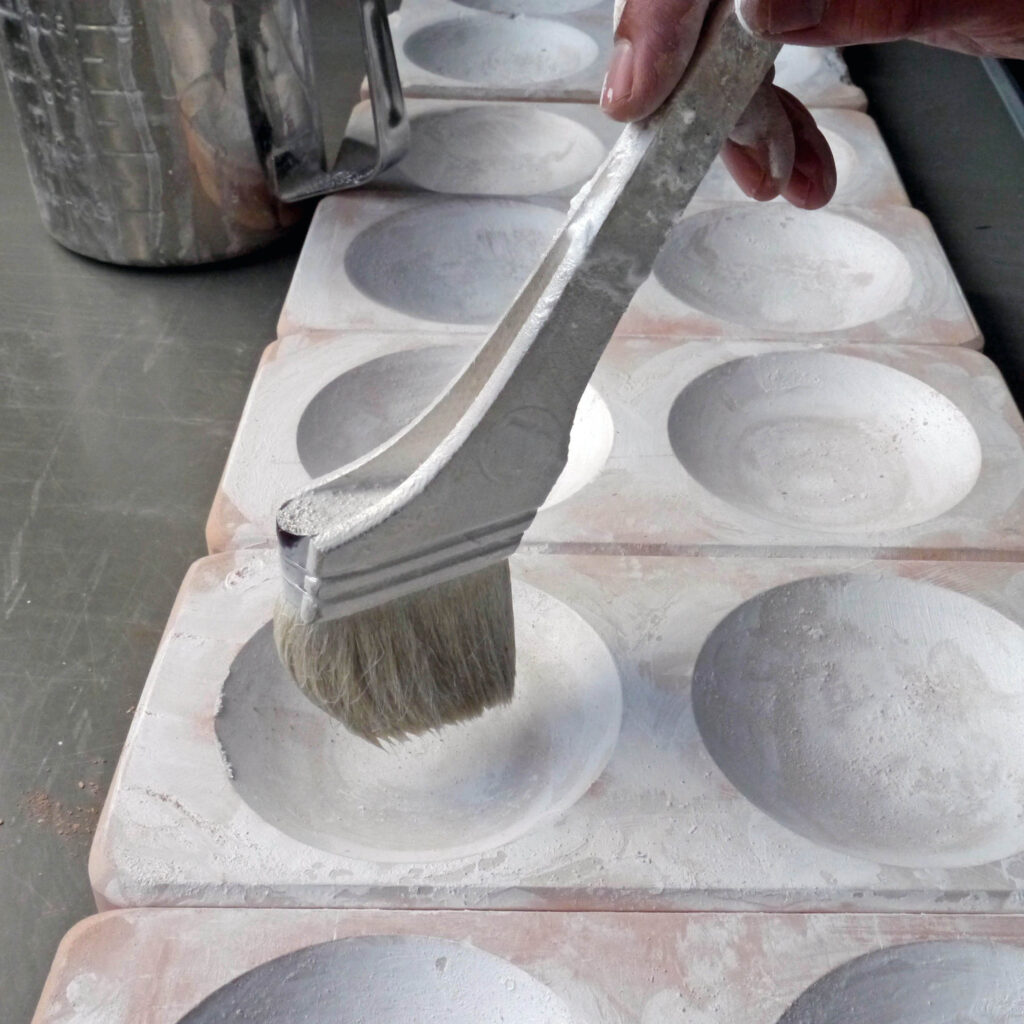 Heating trays used for heating cut optical glasses are not loaded into the electric furnace as is. A fine grain powdered material called "release agent" is applied to their surface in advance. With this, the pieces of cut optical glass can be moved smoothly from the heating trays to the press molds outside of the electric furnace without the heated round pieces of optical glass adhering to the trays. The above photograph shows release agent being applied to the heating trays. Release agent is carefully applied to each hollow by hand.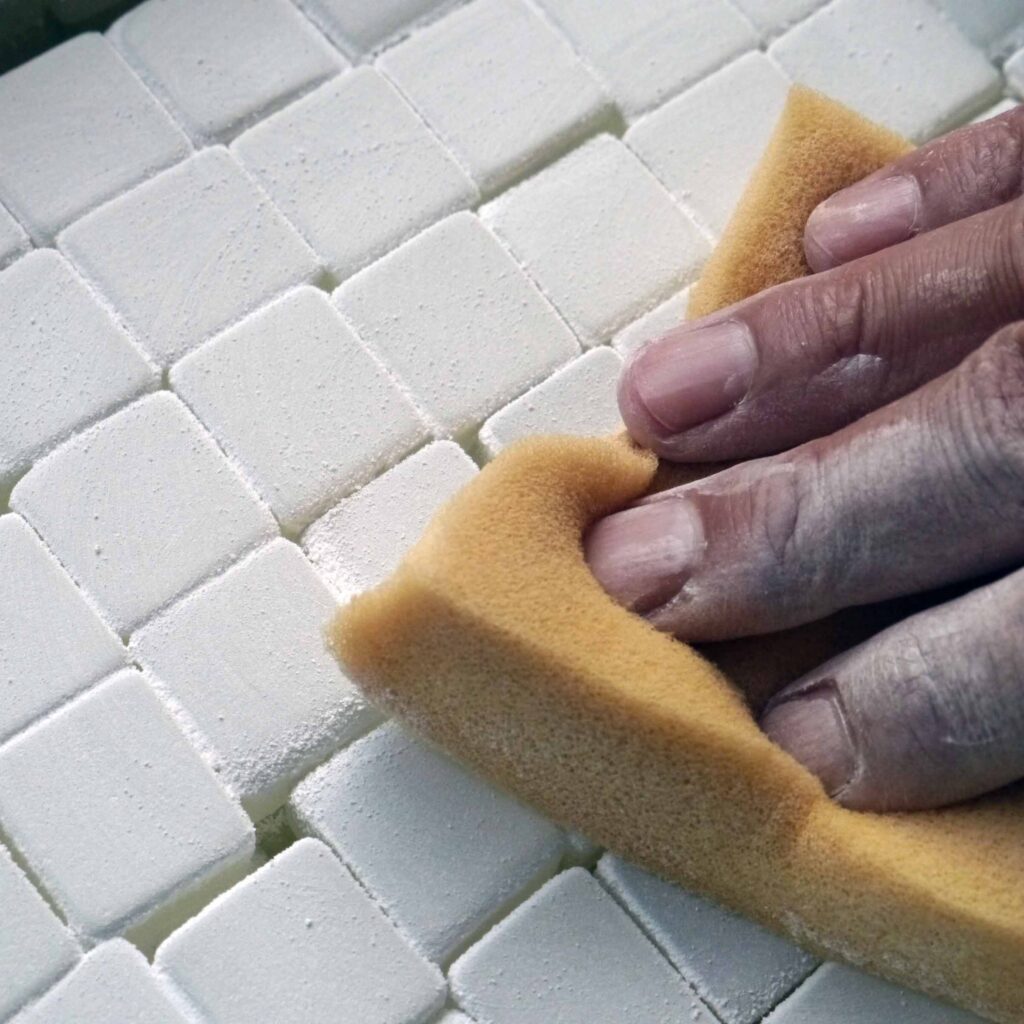 Release agent is applied not only to the heating trays but also to optical glasses. That application to the heating trays is done by dissolving release agent in water and coating with a brush. That application to optical glasses is done by evenly dabbing release agent onto the surface of the glass like applying makeup to your face with a puff. If too much release agent is applied, it changes the heat conduction in the electric furnace. So, release agent is applied by hand and the method for applying it is changed according to the type of optical glass material. The release agent used at Obuse factory is a type of fine ceramic that has extremely high heat resistance and demonstrates superior properties as a lubricant. The same release agent is also used together with carbon nanotubes as a high-performance additive for automobile engines.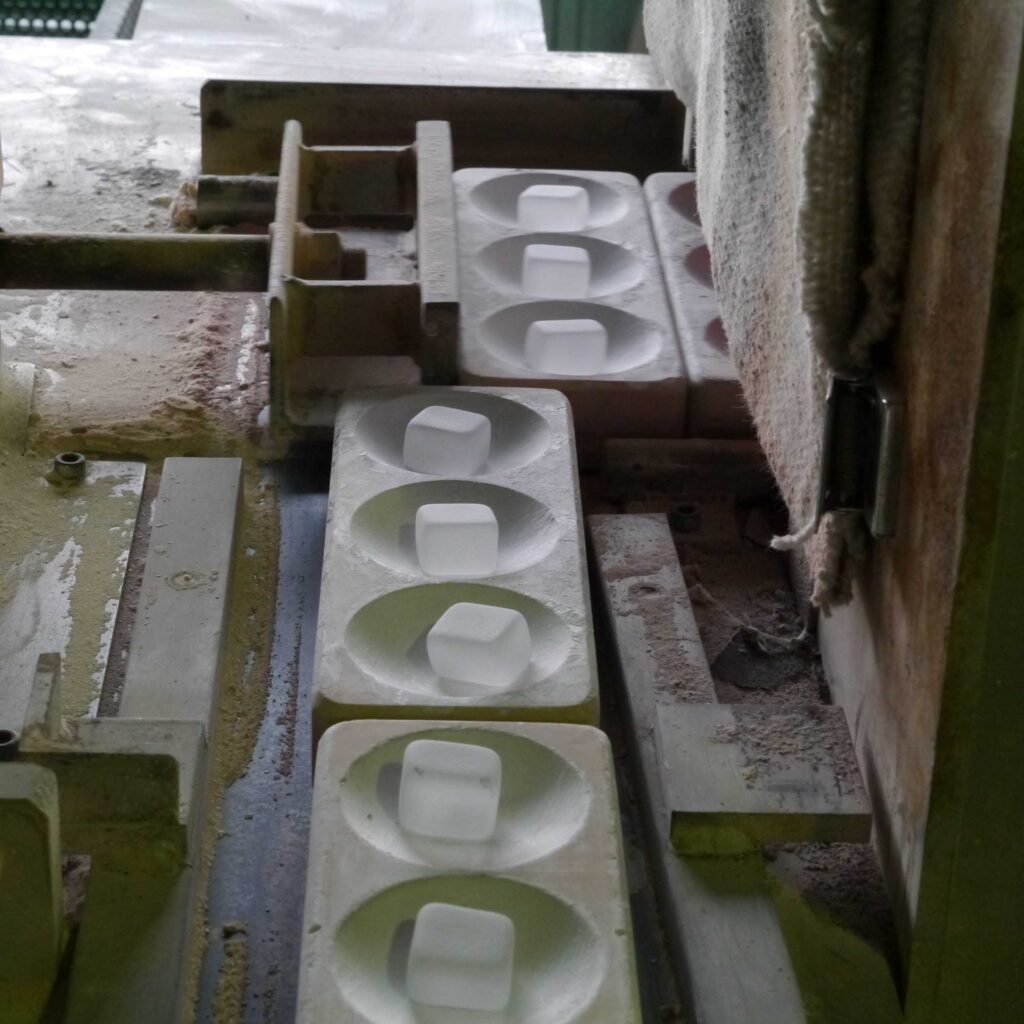 This white fine ceramic powder is not limited to release agents and lubricants used in industrial fields. In fact, it is used in high-class brands of cosmetics as a raw material for foundation that is essential for applying makeup. Using this same material that is intended to create beauty as a cosmetic, makeup is applied both to the heating trays and optical glass before they are introduced into the electric furnace. Whether makeup or high-end optical products, laying a foundation is important.