HISTORY
Reasons behind the choices Cosina makes
A camera in every household. Making the fun of photography widely available to consumers everywhere.
1959− 60's – 70's
Camera demand in Japan took off in the early 1960s soon after Cosina was founded. Statistics from 1965 showed that 50% of all households owned a camera. The camera spread as an indispensable item for capturing seasonal events and recording daily life.
As the Japanese camera market matured, ownership continued to grow reaching 60% of all households in 1968 and 70% in the early 1970s. Pumping these figures were easy-to-use compact cameras that were offered at affordable prices. Though having started out by making lenses, the first camera that Cosina produced used a cartridge-encased film known as "126."
Alongside growing domestic demand, exports began accounting for a large percentage of the turnout from Japan's camera industry in the 1970s. Ahead of that trend, Cosina established a European marketing base in Amsterdam, The Netherlands in 1969 and, about that same time, started OEM production of renowned foreign brands.
In that day and time, capturing family and vacation landscapes with a camera was synonymous with an affluent way of life. So, Cosina focused on making the fun derived from cameras and other optical devices available to as many people as possible.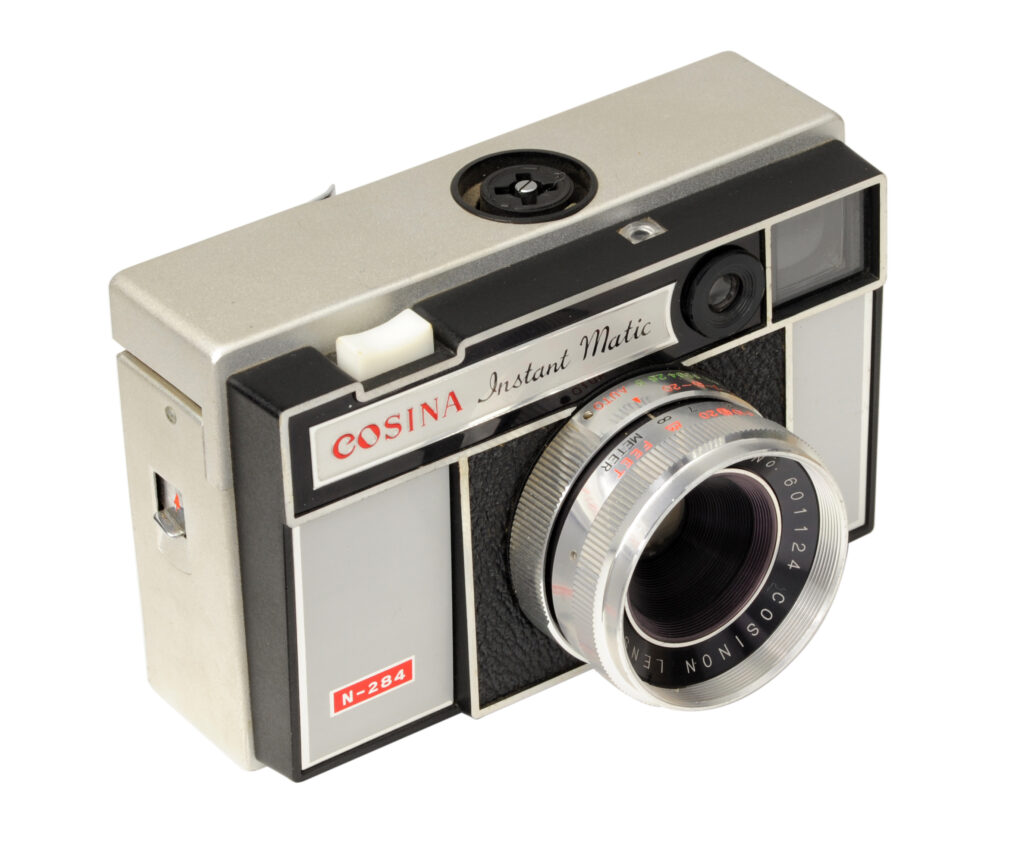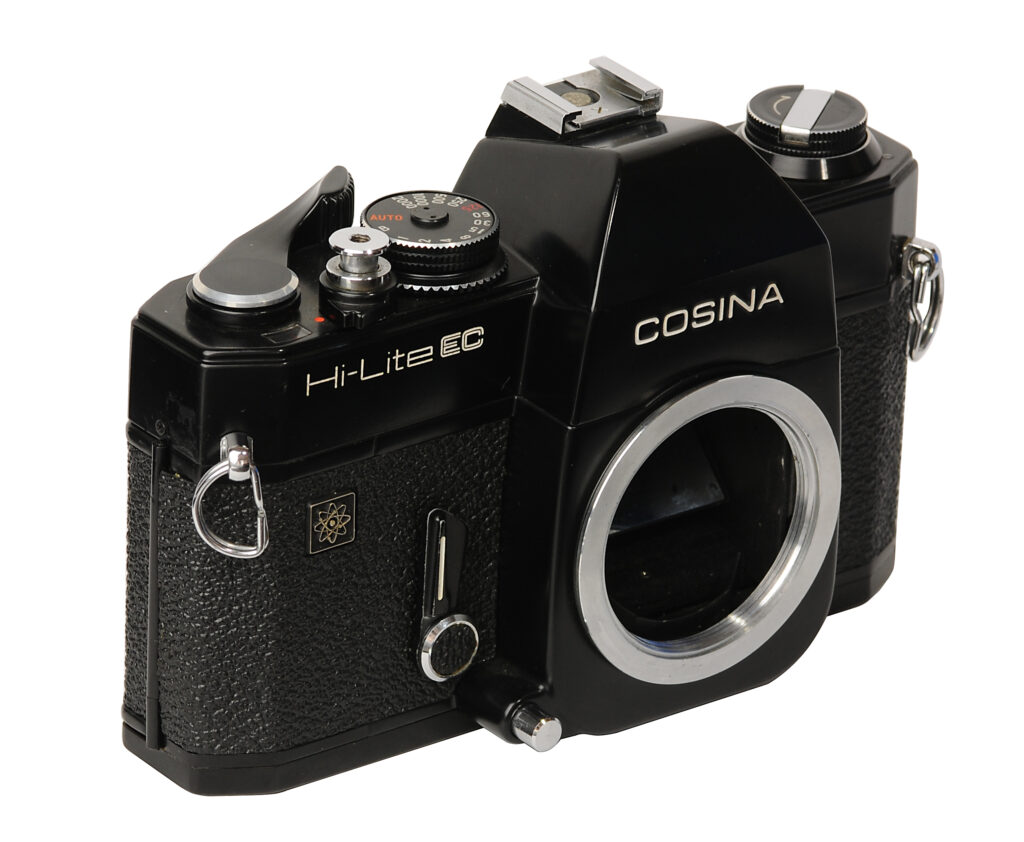 Into an era of zoom lenses and functional competition amongst SLR cameras
1979- 80's – 90's
Come the 1980s, competition in the SLR camera market grew increasingly fierce amongst manufacturers. New products that featured exposure control, film feeding and other automation technologies were released one after another, and market shares changed dynamically with every hit product.
With functional improvements and product development characterizing the SLR camera market at the time, Cosina released a compact and simple SLR camera. Dubbed the CT-1, this camera incorporated a mechanical shutter when it debuted in 1979. It could take pictures even without a battery and eventually was delivered all around the world.
The CT-1 would eventually become the base model of the BESSA Family of cameras.
The CX Series of compact cameras debuted in 1980. They were copied by LOMO (Leningrad Optical Mechanical amalgamation) of the former Soviet Union and became popular in the West after being rediscovered by dilettantes in Austria.
In 1982, Cosina began producing interchangeable lenses for SLR bodies made by big name manufacturers. There would eventually be as many as 7 kinds of mounts. Production later expanded to interchangeable lenses for AF SLR cameras in the 1990s.
When buying an SLR camera, the trend was to get a double zoom lens kit. Strongly demanded at the time were highly functional, cost-competitive products. Cosina developed its manufacturing efforts to meet those demands.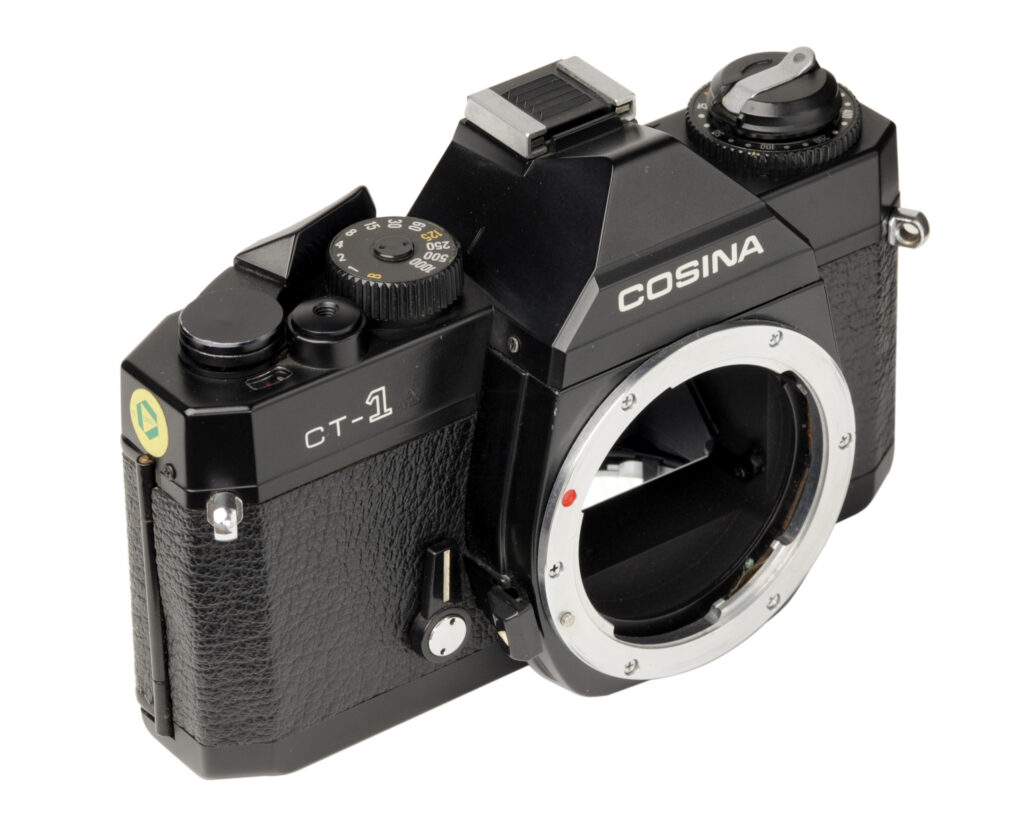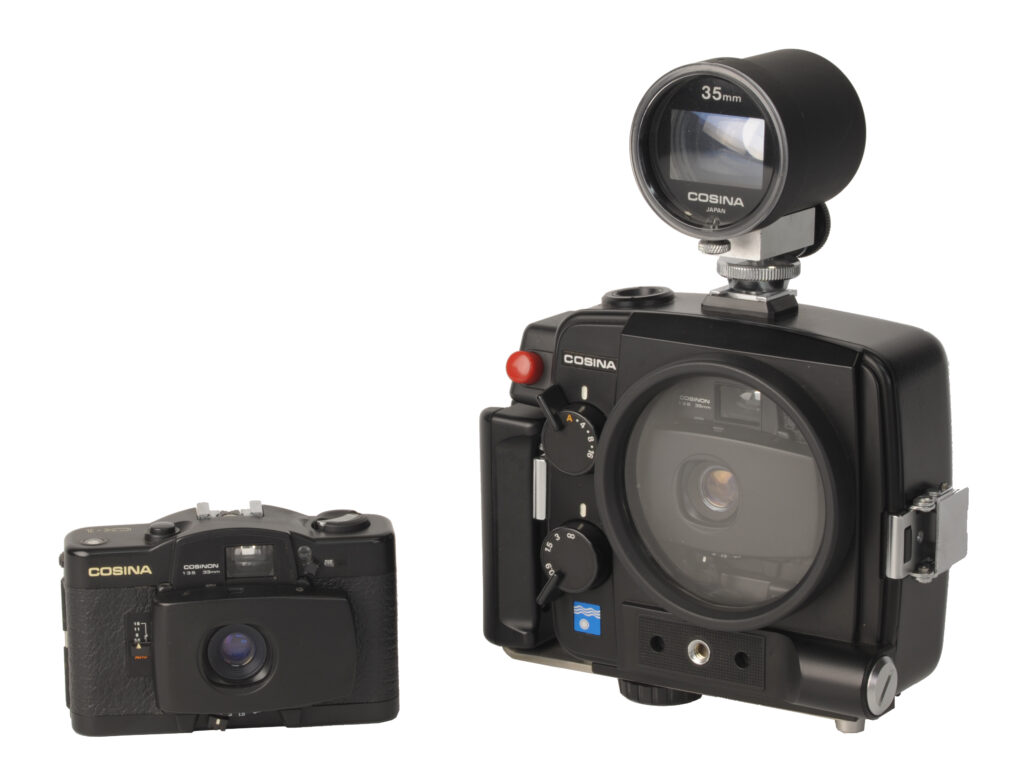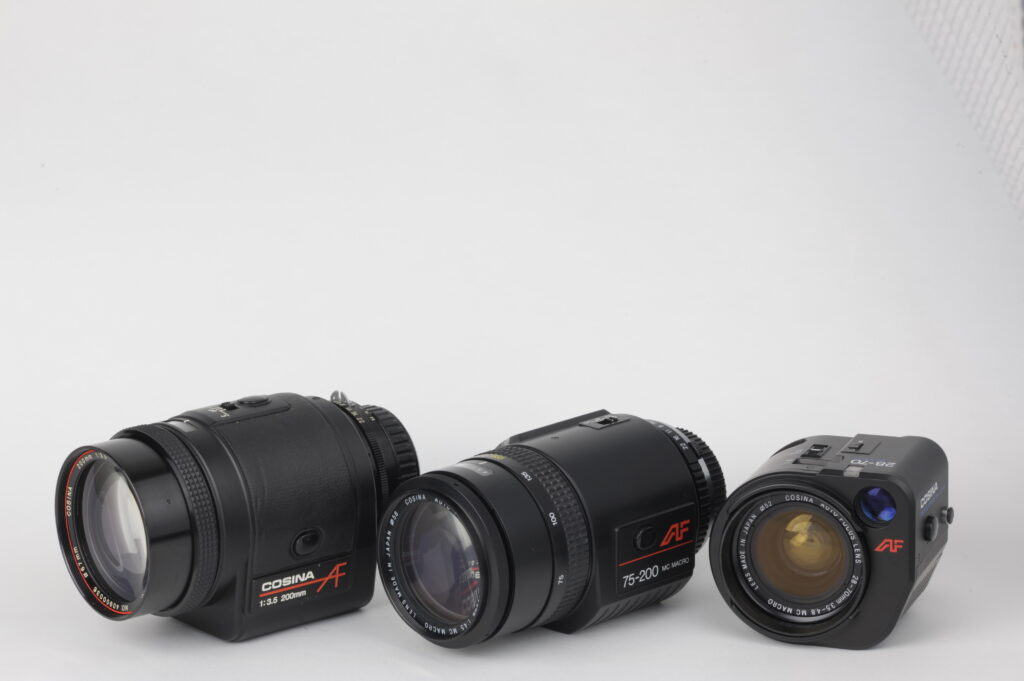 Making the world of photography more interesting
1999- 21th century
A unique camera that Cosina developed in 1999 became the talk of the market. Named the BESSA-L, it was a lightweight, compact and "quick-shoot"Camera that was the complete opposite of automation as it was mechanically operated. It was loaded with analog concepts, including manual exposure setting and film winding, and even focusing with the eye. It made high-end amateurs and professional photographers who were unsatisfied by "cameras doing all the work" feel more engaged.
Launched at the same time at the BESSA-L, the Snapshot Skopar 25 mm F4 and Super Wide-Heliar 15 mm Aspherical interchangeable lenses greatly reduced distortion despite being smaller than interchangeable lenses for SLR cameras. They helped users to realize that the fun of photography was not limited to just SLR cameras.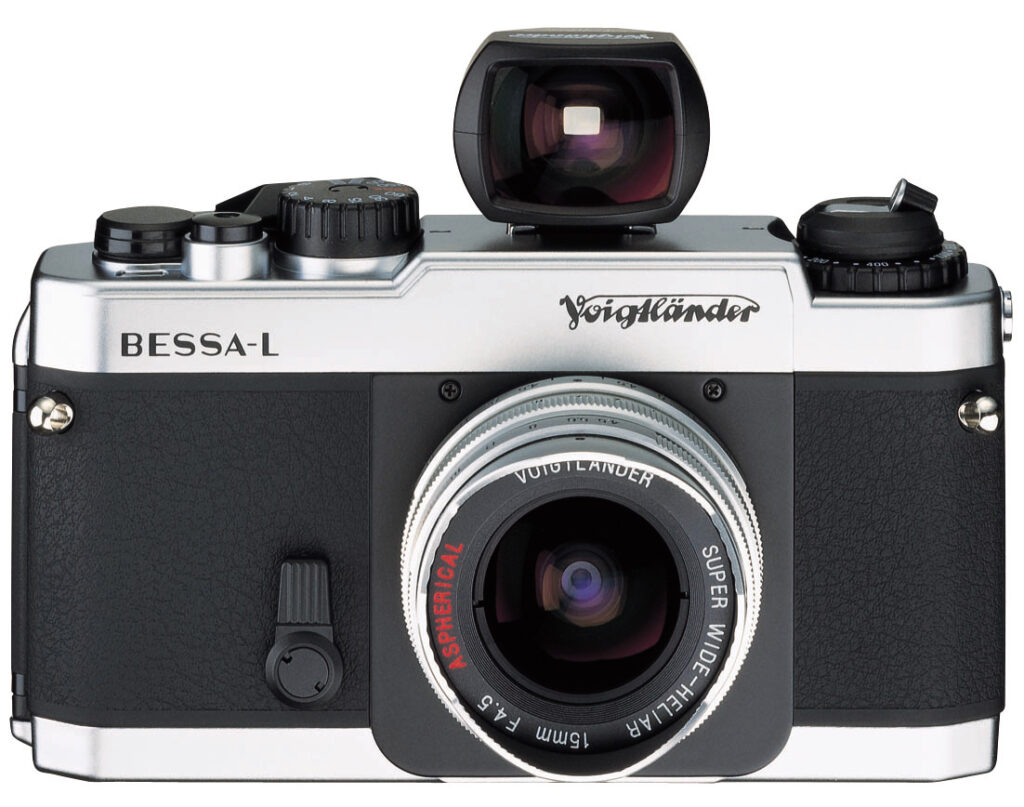 In 2000, the BESSA-R hit the market. It mounted a real image rangefinder on the BESSA-L that was designed and built specifically for wide-angle lenses and focusing with the eye. Owing to a proprietary finder that made viewing easy in every imaginable way and production and adjustment technologies, it once again turned the spotlight on the world of rangefinder cameras that users were beginning to forget about.
The BESSA Family would evolve even further after that, but in no way related to excessive automation. The goal was to enrich the distinction of taking pictures by actually operating a camera. So, alongside camera improvements, Cosina enthusiastically designed and made interchangeable lenses for rangefinder cameras.
The technologies that were poured into development work were used to enhance the quality of difficult-to-quantify yet extremely important parameters to note "Image quality," "bokeh" and "focusing feel." These efforts were widely recognized and led to a technical tie-up with Carl Zeiss AG in 2005. The Zeiss Ikon rangefinder camera that was jointly developed from that collaboration was awarded the Special Prize at the 2006 Camera Gran Prix by the Camera Journal Press Club.
Cosina unsparingly applies high-end optical technology to make the world of photography more interesting and rewarding to camera users.