Molds and tools for making lens blanks
Reasons behind the choices Cosina makes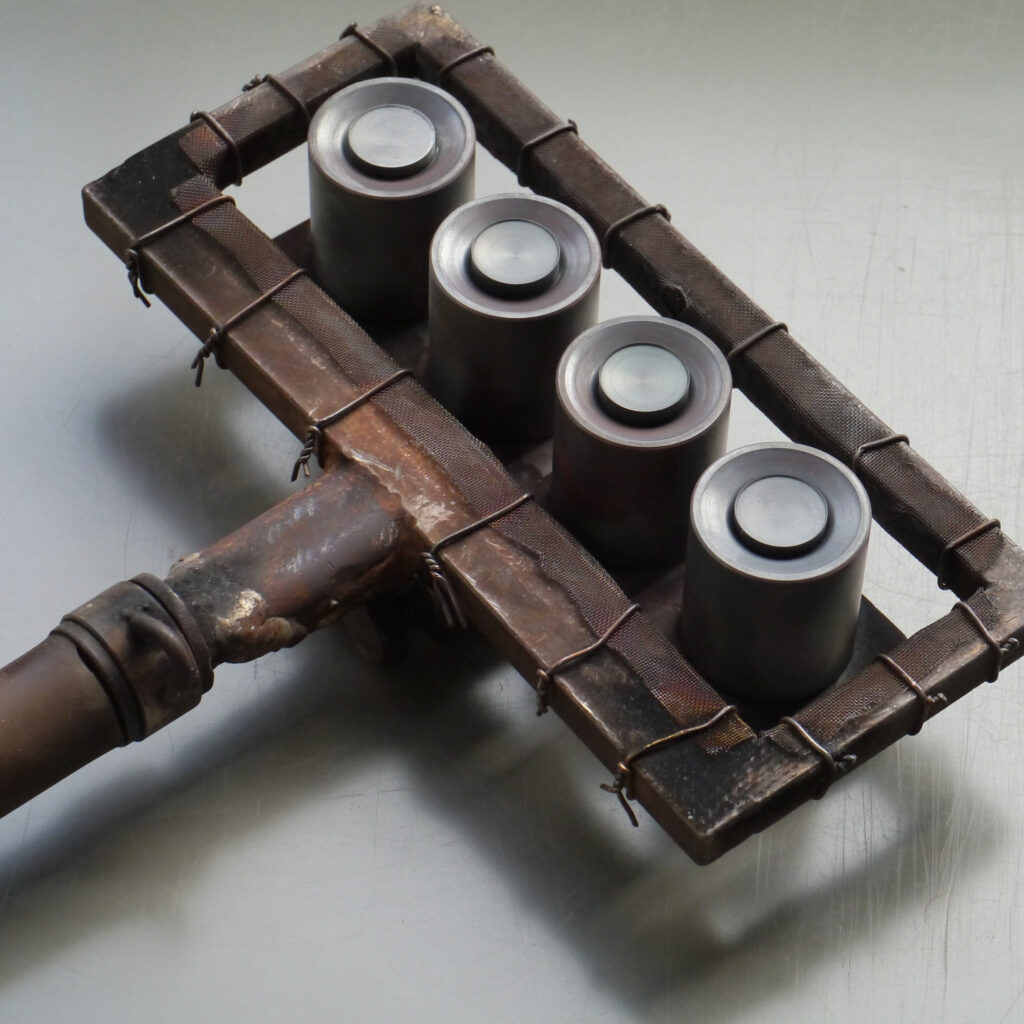 It looks like a sacred treasure used in an ancient ritual or a gadget from a science-fiction movie. And, oddly enough, this object wields mysterious power. The above photograph shows a special tool used to collect and press hot soft optical glass. This tool is set up against the equipment that appeared in the opening photograph of 031 (Press-molding at 700ºC) and is used for pressing optical glass. The concave and convex profiles of the specified curvatures are arranged on the upper and lower molds, and copied to the optical glass. Since the press-receiving mold needs to be maintained at the same temperature as the heated optical glass, the tool is designed to work with a burner.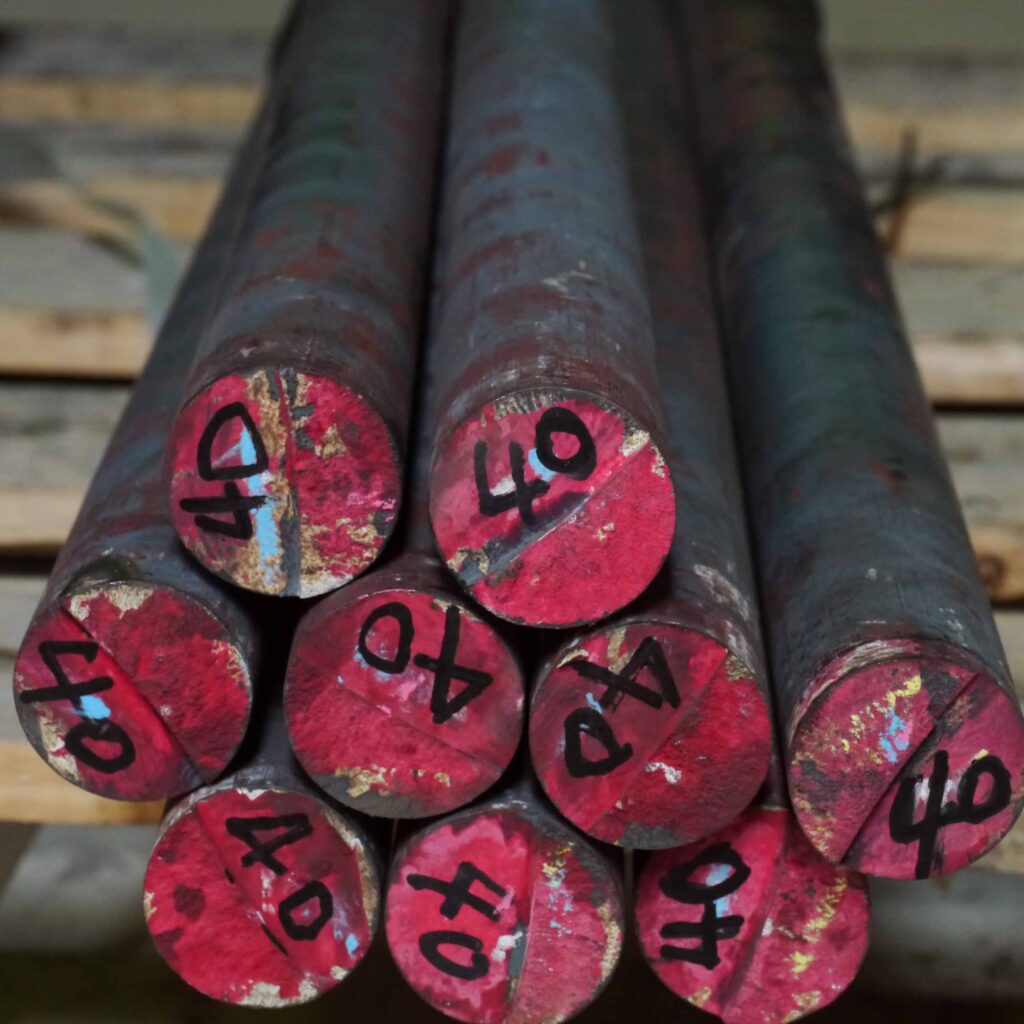 The upper and lower press molds and supporting sleeves are made to the specifications of lens blanks at our Obuse factory. About 20,000 molds and sleeves are registered in a master file by diameter, curvature, and thickness of the lens blanks. We use anywhere around 5,000 different lens molds in a given year. Individual press molds are cut from steel to the required size and machined one by one. After use, these molds will be carefully cleaned and stored for at least five years, pending the next time they are needed.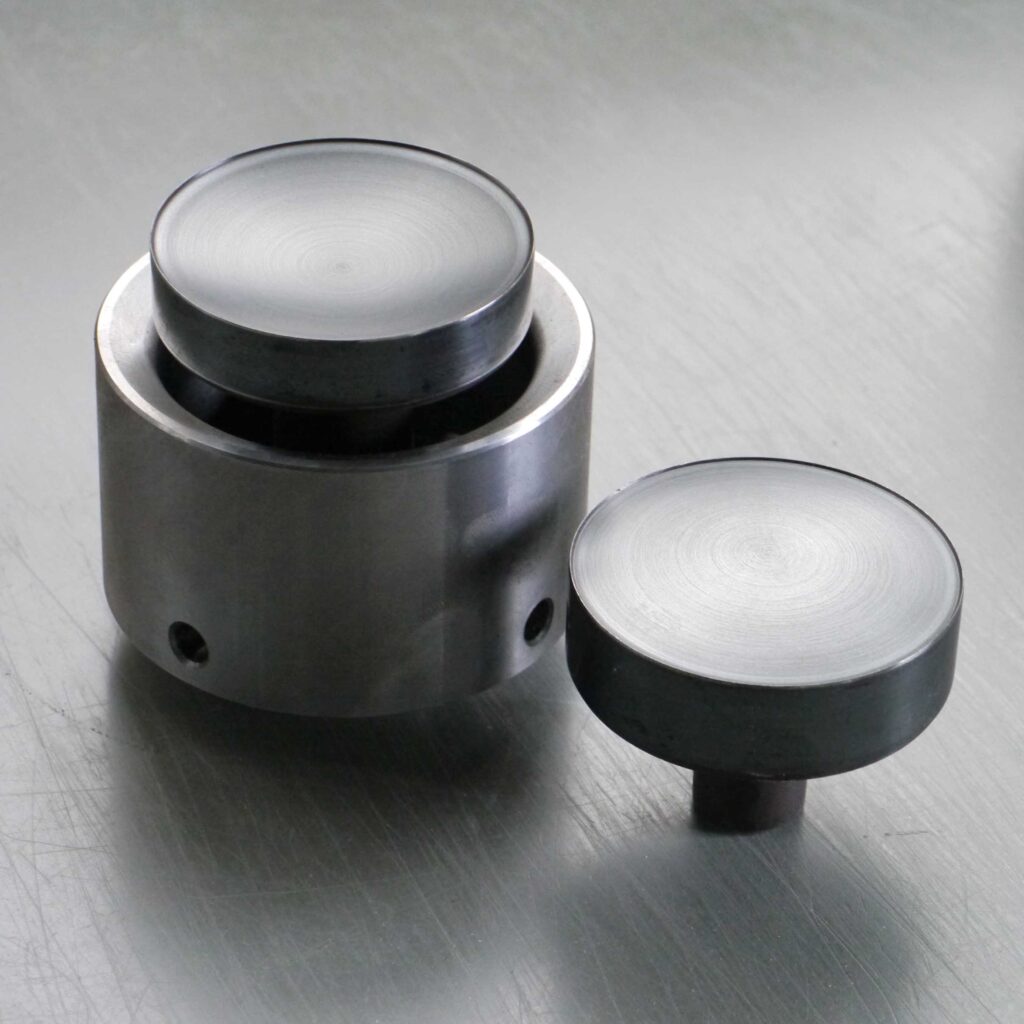 Mirror-like working makes it unnecessary to grind and polish the optical glass after press molding. This practice has been extensively used to make lenses from optical glass since the 20th century. But, this method is limited to glass materials of a low melting point. At Cosina we free combine some 200 types of glass materials available at present in order to produce high-end optical products that exhibit top-rate performance. So, we have daringly chosen the laborious process of high-temperature pressing, cutting and polishing to produce our lenses.