NOKTON
35mm F1.2
Compact standard lens with large maximum aperture
Features
The X-mount Nokton 35mm F1.2 is a large maximum aperture standard lens designed especially for Fujifilm X-mount. The lens employs a traditional double Gauss optical configuration. It's maximum aperture is F1.2, and its aperture mechanism is positioned in the center with its eight spherical elements arranged almost symmetrically around the aperture mechanism in "8-element" lens style. As well as providing reliable imaging quality from maximum aperture, the lens allows you to enjoy smooth very blurred bokeh.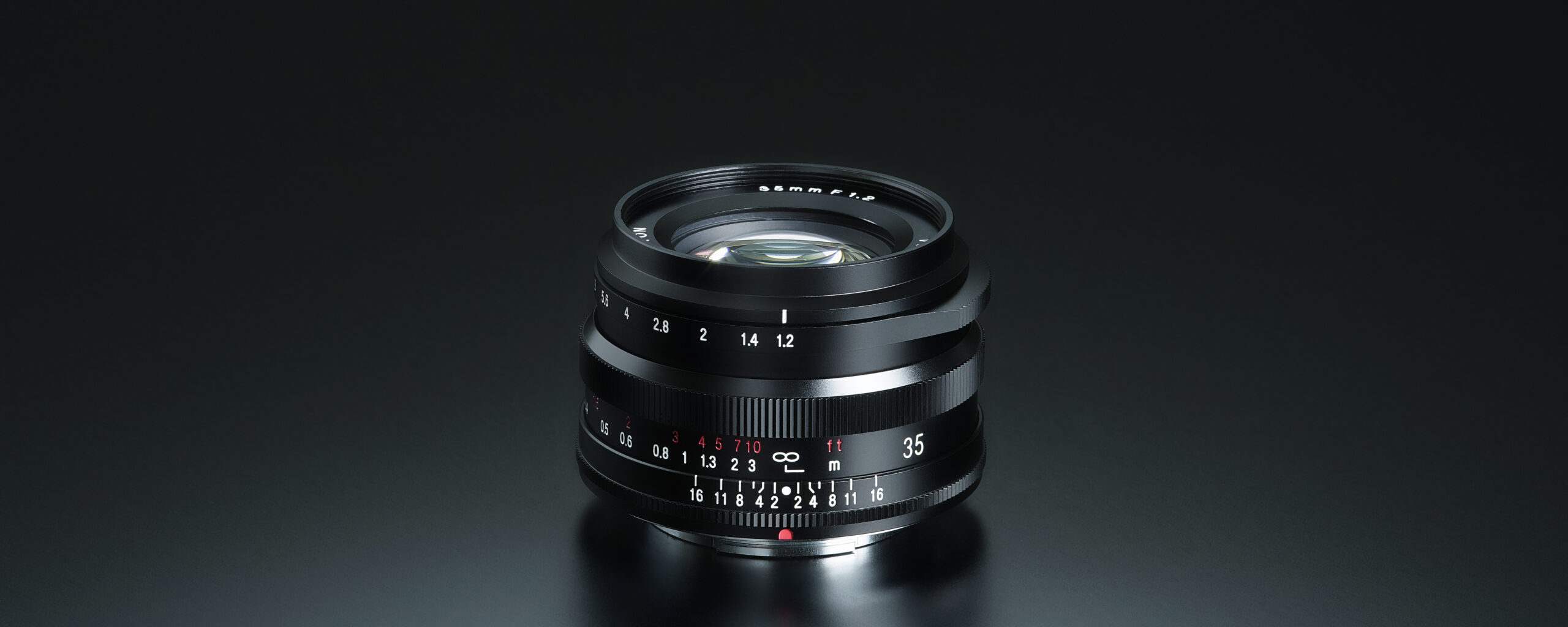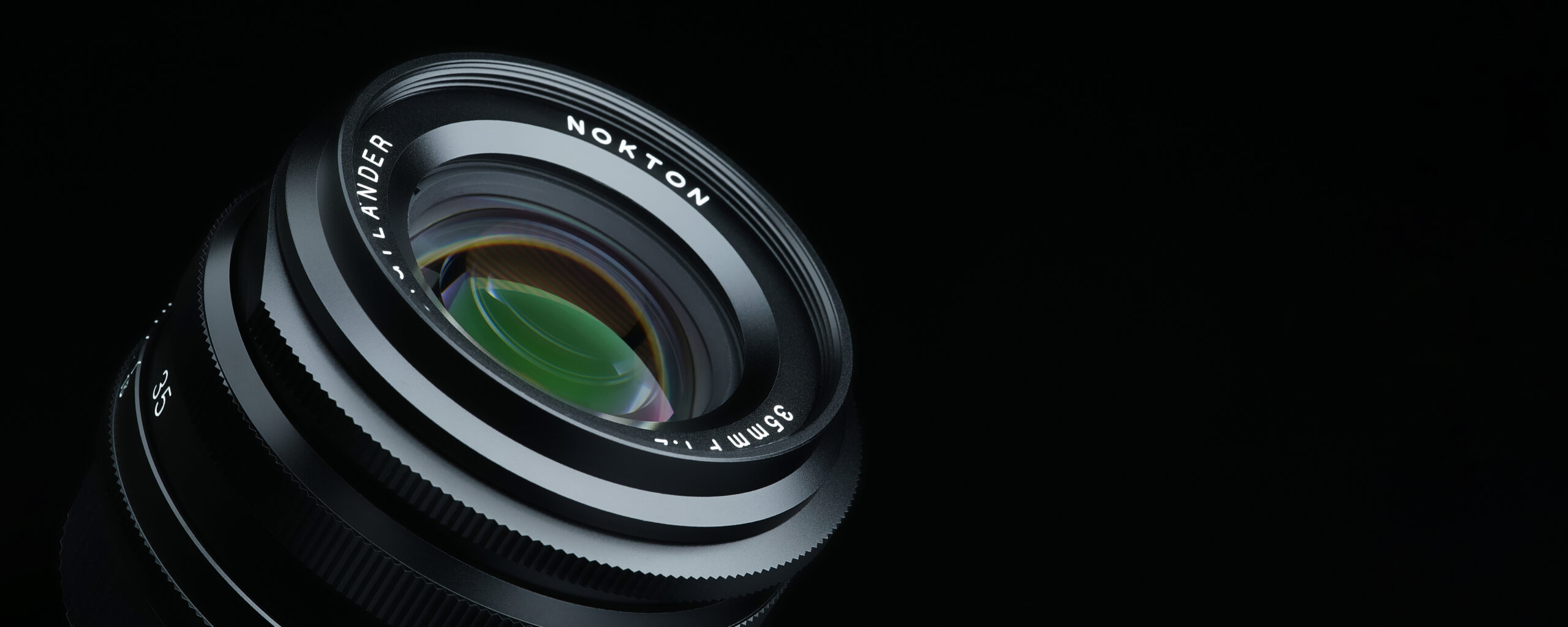 Main Features
Dedicated design for Fujifilm X-mount
The lens utilizes an optical formula optimized for the imaging sensors of Fujifilm X-mount system cameras. High resolution is maintained up to the image periphery without having to rely on the camera's optical correction function, and color shifts are well controlled.
Information communication with the body via electronic contacts
The lens has electronic contacts to enable highly reliable electronic communication between the lens and body. Exif information, focus checking, and display according to shooting distance are supported on bodies with the latest firmware that support electronic communication (*1), and in-body image stabilization and parallax correction are also supported on certain models.
Manual focus for reliable focusing
Employs a very precisely machined and adjusted all metal helicoid unit lubricated with high quality grease to realize smooth focusing operation with just the right amount of torque. This enables very precise focusing.
12-blade aperture diaphragm for beautiful bokeh
The aperture diaphragm is configured with 12 blades to make the aperture opening as circular as possible. This means the out-of-focus areas of images are drawn naturally and point light sources etc. are drawn as soft round bokeh rather than as polygonal shapes.
Directly operated mechanical aperture ring
Like the VM mount and mirrorless mount Voigtländer lenses, the lens employs an aperture ring mechanism that directly opens and closes the aperture. The mechanism has 1/3 stop clicks so you can directly enjoy the feeling of operating it.
Minimum focus distance of 0.3 meters
The 0.3m minimum focus distance is achieved by extending the entire optical cell fully forward. A benefit of close-up shooting is that more bokeh can be obtained when capturing images at closer distances compared to further distances, thus expanding the possibilities of imaging that utilizes bokeh at maximum aperture.
*1Note on Electronic communication Compatible Bodies

Although this product is equipped with electronic contacts, there are restrictions on the bodies that can be used for Electronic communications. Please check the body list below. (According to Apr. 2023 survey)
---
Electronic communications compatible models and firmware *2*3
X-H2s

v3.01 or avobe
X-H2

v1.21 or avobe
X-Pro3

v1.23 or avobe
X-T5

v1.03 or avobe
X-S20

v1.10 or avobe
X-S10

v2.10 or avobe
X-H1

v2.13 or avobe
X-T4

v1.25 or avobe
X-T3

v4.12 or avobe
X-T2 *4

v4.40 or avobe
X-T30

v1.41 or avobe
X-T30 II

v1.00 or avobe
X-E4

v1.04 or avobe
Models that do not support telecommunications *5
X-T

X-T1
X-T20
X-T10
X-T200
X-T100

X-Pro

X-Pro2
X-Pro1

X-E

X-E3
X-E2
X-E1

X-M

X-M1

X-A

X-A7
X-A5
X-A3
X-A2
X-A1

*2It is recommended to change the aperture value display setting from TNo to FNo in the body settings.
*3 It is recommended that the depth-of-field display be changed to the film standard (the same value as the depth scale engraved on the product) in the body settings.
*4 Please use the latest firmware as it may not perform as well as the listed firmware or may have limitations in some of the functions. Please check the firmware of the camera body you are using and refer to the body manual to obtain the latest firmware.
*5 When using a camera that does not support Electronic communications, change the "Release without lens" setting to "Permitted" in the body settings.
Specifications
Lens diagram
Focal Length

35mm
Aperture Ratio

1 : 1.2
Minimum Aperture

F16
Lens Construction

6 groups 8 elements
Angle of View

44°
Aperture Blade

12 elements
Minimum Focus

0.3m
Maximum reproduction ratio

1: 6.7
Diameter × Length

φ59.6×39.8mm
Filter size

φ46mm
Weight

196g
Hood

Screw-in hood included
Aperture ring

Available (Manual Setting)
Electrical Contact

Available *1
Exif Data

Available *1 *2
Focus check

Available
Parallax compensating

Possible (X-Pro3)
In-body image stabilization

Possible(only on camera with in-body stabilization)
Distance indicator interlocking

Available
EAN
Ean Code

EAN 4002451006934
Examples
NOKTON 35mm F1.2 PHOTO BY Takashi Koike

NOKTON 35mm F1.2 PHOTO BY Takashi Koike

NOKTON 35mm F1.2 PHOTO BY Takashi Koike

NOKTON 35mm F1.2 PHOTO BY Takashi Koike

NOKTON 35mm F1.2 PHOTO BY Takashi Koike