NOKTON
40mm F1.2 Aspherical
Smooth very blurred bokeh
Features
The NOKTON 40mm F1.2 Aspherical is a large aperture manual focus lens. Covering a full-frame image circle, the optical design is optimized for the image sensor of the Nikon Z system cameras.  The lens construction consists of eight elements in six groups, two of which are double-sided aspherical lenses. Despite its compact size, the lens achieves an astonishingly large F1.2 aperture.  The lens offers reliable optical performance from maximum aperture and gentle very out-of-focus bokeh effect.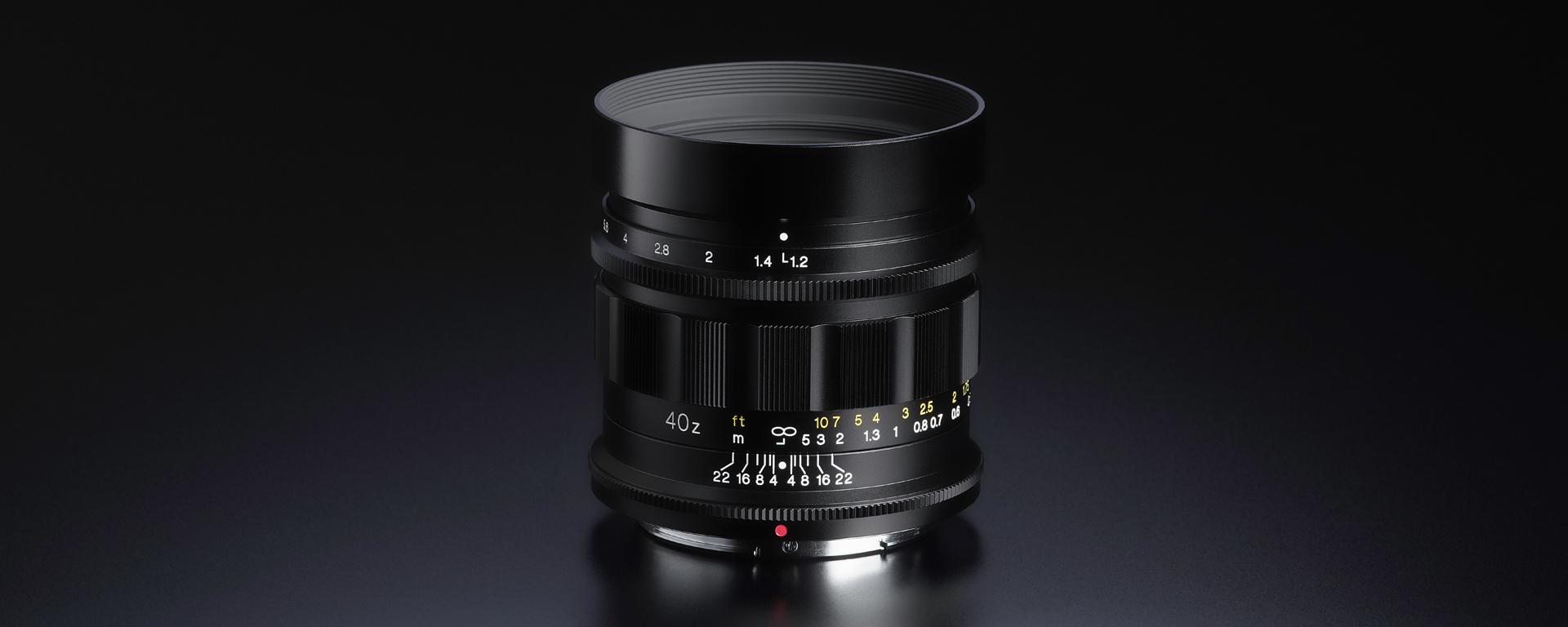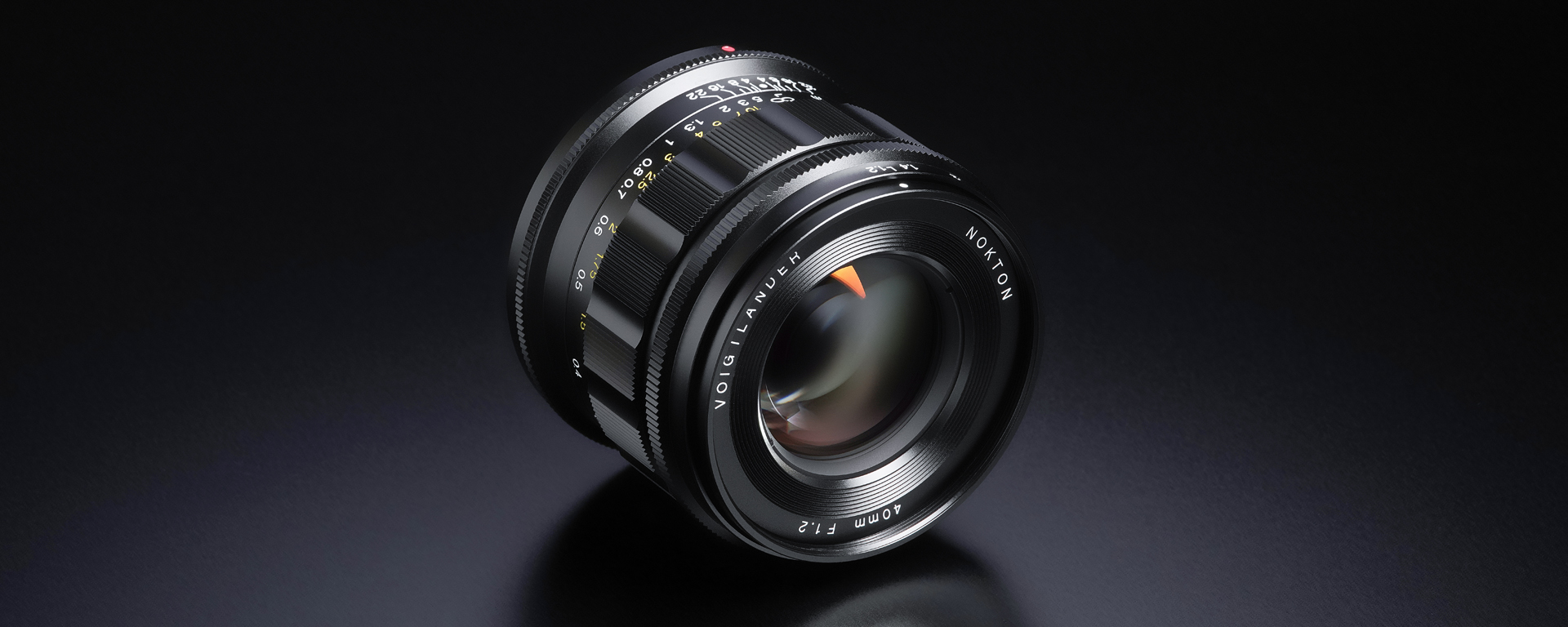 Main Features
Designed exclusively for the Nikon Z mount
Optics optimized for the image sensors of mirrorless cameras with the Nikon Z-mount are implemented. The lens has a full-frame image circle and can be used with both full-frame (Nikon FX format) and APS-C size (Nikon DX format) mirrorless cameras.

Information communication with the body by electronic contacts
This lens is equipped with electronic contacts and realizes communications between the lens and the body. In addition to Exif information and in-body image stabilization (3 axes), by combining with a body compatible with communications and the latest firmware*1, three types of focusing support functions ( [1] focusing by color changing of the focus point frame [2] peaking function focusing and [3] focusing with the enlargement button) are supported.

Manual focus for reliable focus operation
Adopting a full-metal helicoid unit processed and adjusted with high precision and high-quality grease that produces an appropriate torque, focusing with a smooth operation feeling is realized. It enables fine focus adjustment.

Beautiful bokeh effect with 10 aperture blades
A 10-element aperture is used to make the opening formed by the diaphragm blades closer to a circular shape. Out-of-focus areas are rendered naturally, and point light sources are rendered with a soft, rounded bokeh effect.

Versatile angle of view
The angle of view of the 40mm focal length is equivalent to 60mm on an APS-C size camera, making it a versatile lens that can be used as a standard lens on both full-size (Nikon FX format) and APS-C size (Nikon DX format) cameras.

*1 List of supported models and firmware
Please use the latest firmware because the performance may not be as good as the firmware listed or some of the functions may be limited.
---
Corresponding body and firmware *2
Z 7

v3.4 or later
Z 6

v3.4 or later
Z 50

v2.2 or later
Z 5

v1.2 or later
Z 6II

v1.3 or later
Z 7II

v1.3 or later
Z fc

v1.0 or later
Z 9

v1.0 or later
Z 30

v1.0 or later
Z 8

v1.0 or later
*2 If the Firmware is less than the ones listed above, the performance may not be exhibited or some functions may be limited, so please use the latest Firmware. Please check the instruction manual of the body for checking the Firmware of your body and obtaining the latest Firmware.


*This product is developed and manufactured under a license agreement with Nikon Corporation.
Specifications
Lens diagram
Focal Length

40mm
Aperture Ratio

1 : 1.2
Minimum Aperture

F22
Lens Construction

6 groups 8 elements
Angle of View

54.8°
Aperture Blade

10 elements
Minumum Focus

0.3m
Maximum reproduction ratio

1: 4.9
Diameter×Length

φ67.7×53.9mm
Filter size

φ58mm
Weight

315g
Hood

Screw-in hood includes
Aperture ring

Available (Manual Setting)
Electrical Contact

Available *1
Exif Data

Available *1 *2
Focusing support function 1

Color changing of the focus point frame
Focusing support function 2

Peaking function focusing
Focusing support function 3

Magnification button on camera body
In-body image stabilization

Possible(only on camera with in-body stabilization)
Corresponding sensor size

Full frame
EAN
Ean Code

EAN 4002451 006750
Examples
NOKTON 40mm F1.2 Aspherical PHOTO BY mokkun

NOKTON 40mm F1.2 Aspherical PHOTO BY mokkun

NOKTON 40mm F1.2 Aspherical PHOTO BY mokkun

NOKTON 40mm F1.2 Aspherical PHOTO BY mokkun

NOKTON 40mm F1.2 Aspherical PHOTO BY mokkun